$65 Billion Investment in the Future of Broadband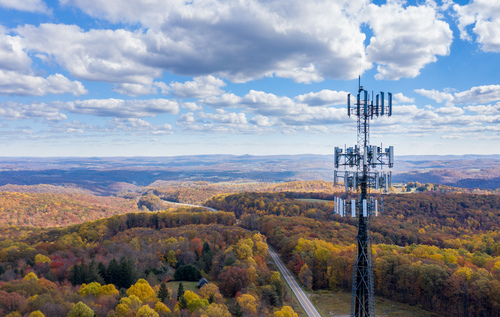 The $1.2 trillion infrastructure bill that passed the Senate this week includes $65 billion to improve broadband infrastructure, middle mile infrastructure and broadband access by unserved and underserved communities.
Division F (Broadband) of the bill lays out four key aspects of the program.
Broadband Grants for States
$42.45 billion will be allocated to eligible states under the Broadband Equity, Access, and Deployment Program. Subgrantees under this program will construct and deploy infrastructure for the provision of broadband services.
There is a minimum allocation of $100M to each state, and $100M allocated to the U.S. Virgin Islands, Guam, American Samoa and the Commonwealth of the Northern Mariana Islands.
The remainder will be allocated to States based on a formula that takes into account the number of unserved locations in the eligible grantee state as compared with the total number of unserved locations in the U.S. overall. An eligible grantee that receives funding is required to submit a five-year action plan detailing local and regional needs, solutions for the deployment of broadband services and localized data among others.
Grantees may use the funds for projects servicing unserved and underserved areas; connecting eligible community anchor institutions; data collection, broadband mapping and planning; installing internet and Wi-Fi infrastructure; and broadband adoption, such as providing affordable internet-capable devices.
Grants require a 25% local match derived from non-federal funds. Private investment ought to qualify for local match.
Middle Mile Broadband Infrastructure
Middle Mile Infrastructure is defined as any broadband infrastructure that does not connect directly to an end-user location and includes leased dark fiber, interoffice transport, undersea cables, transport connectivity to data centers, wired or private wireless broadband infrastructure including radio tower access and other infrastructure for a private wireless broadband network such as towers, fiber and microwave links.
Two purposes specified in the bill are 1) to encourage the expansion and extension of middle mile infrastructure to reduce the cost of connecting unserved and underserved areas to the backbone of the internet; and 2) to promote broadband connection resiliency to prevent single points of failure on a broadband network.
In awarding the grants, the intention of the program is to give priority to projects that leverage existing rights-of-way, assets and infrastructure to minimize financial, regulatory and permitting challenges, projects that design the route of middle mile infrastructure to enable the connection of unserved anchor institutions, and projects that facilitate the development of carrier-neutral interconnection facilities, among others.
There is a mandatory buildout timetable of five years from the date the grants are made available to the eligible grantee. This grant cannot exceed 70% of the total project cost.
Digital Equity Act
There are two programs under the Digital Equity Act of 2021 - "State Digital Equity Capacity Grant Program" and "Digital Equity Competitive Grant Program," both of which are focused on digital inclusion, i.e., the activities that are necessary to ensure that all individuals in the U.S. have access to and the use of affordable information and communication technologies such as reliable, fixed and wireless broadband internet service, internet-enabled devices and applications and online content, and includes digital literacy training and provision of tech support.
For the State Digital Equity Capacity Grant Program, appropriations are set at $60 million for planning grants, plus $240 million for year 2022 and $300 million for each of the fiscal years from 2023 to 2026.
The Digital Equity Competitive Grant Program provides $250 million for each of the first five fiscal years and additional amounts as necessary for each fiscal year thereafter.
Affordable Connectivity Fund
Lastly, Title IV of the bill extends and modifies the Emergency Broadband Benefit program that was adopted as a COVID-19 relief measure. The program will be renamed as "Affordable Connectivity Fund" and $14.2 billion will remain available until expended for the program.
Partner

Youju Min is an experienced infrastructure finance and development lawyer specializing in public-private partnerships and has worked in five major cities globally representing developers, sponsors, lenders, underwriters and ...
Nossaman's 30-plus infrastructure attorneys offer clients, colleagues, strategic partners and industry media a wealth of practical experience, insider insight and thoughtful analysis here on Infra Insight. We blog about what we know best, from industry-leading procurements to local and national policy developments that affect the market and our clients.
Stay Connected

RSS Feed
Categories
Archives
View All Nossaman Blogs