A Path to Transit and Transportation Project Success in the Wake of the Pandemic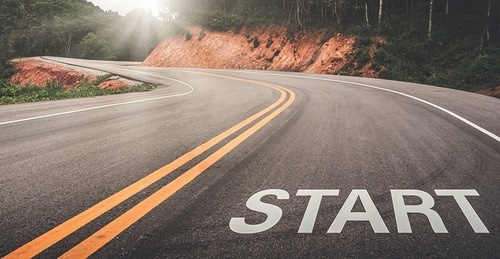 Nossaman attorneys Brandon Davis, Liz Klebaner, Brad Kuhn and David Miller hosted a virtual panel discussion on June 3, 2020 covering strategies for successful infrastructure projects in the wake of the global COVID-19 pandemic. The panel covered procurement and contracting strategies; real estate and construction considerations; NEPA, CEQA and environmental compliance; and an outlook of environmental litigation under California and federal law. Below are key takeaways from the panel:
Procurement & Contracting Strategies
Now is the ideal time for agencies to take steps that will enable them to reduce project costs in the future. These actions include performing utility and hazmat investigations, entering into utility agreements, issuing RFIs to the industry on potential projects, and entering into cooperative agreements with sister agencies. These and similar actions help address key risks that agencies often do not have time to adequately tackle during an active procurement.
Agencies should consider how alternative delivery methods (e.g., Design-Build-Finance or Availability Payment DBFOM Agreements) can help the agency continue or commence new procurements, by helping the agency access private financing to fill the short / medium-term gap in revenues created by the pandemic.
The current assumption is that further infrastructure funding will not be included in any upcoming COVID-19 relief package. Instead, the focus appears to be on the next comprehensive infrastructure bill, with both Chambers planning to consider legislation to reauthorize the FAST Act this summer.
Real Estate & Construction Considerations
Overall, there have been significant impacts including construction delays, appraisal and site inspection issues, delays with filing and service, title and recording issues, expiration of temporary construction easements, challenges with appraisal and site inspections, and court closures.
Business valuations are particularly challenging even for businesses that have remained open since it is difficult to have a full picture of how the business would normally operate.
Temporary construction easements may also be impacted, particularly as projects are faced with delays. Where no right to extend was negotiated, early negotiations to extend should be considered, regardless of whether the initial temporary construction easement was negotiated or condemned.
CEQA/NEPA Compliance
Although California Governor Newsom's Executive Order N-54-20 relaxed certain notice requirements for CEQA compliance, in large part, CEQA and NEPA public involvement requirements have remained unchanged. It is important to note that CEQA and NEPA public hearings are only required in specified situations.
For those projects that require a public hearing for purposes of NEPA compliance, definitive guidance has not been provided by the Federal Highway Administration or the Federal Transit Administration, except that Metropolitan Planning Organizations and states may revise their NEPA public involvement procedures to allow for virtual hearings. For projects currently in the NEPA process, we recommend consulting with your federal NEPA lead agency regarding the appropriate procedures to be followed. Refer to these links for additional guidance.
For projects requiring a public hearing for CEQA compliance purposes, we recommend following the guidance set out in California Governor Newsom's Executive Order N-29-20, which addresses Brown Act and Bagley-Keene Act requirements. While public health orders limiting gatherings remain in effect, the same procedures may be used for CEQA workshops and scoping meetings.
Please refer to our prior coverage of Executive Order N-54-20, which temporarily suspended the requirement to physically post CEQA notices. Public comment requirements for both CEQA and NEPA have not been effected.
Environmental Litigation Outlook
Most state and federal courts remain impacted. Trials are largely still suspended throughout California. However some courts may be hearing only emergency matters and even in those situations only virtually.
California Emergency Rule 9 issued on April 6,2020 indefinitely tolled all statues of limitations, was amended on May 29, 2020 provided certainty for CEQA and other matters with short statutes of limitations:

If statute of limitation > 180 days = tolled until October 1, 2020
If statute of limitation ≤ 180 days = tolled until August 3, 2020

Length of court delays remain uncertain, however, upon reopening the backlog will likely create a lasting impact.
The full impact of COVID-19 on projects has yet to be seen and will likely last for some time. The key to navigating through these impacts will remain with both the public and private sectors and their ability to work collaboratively to find solutions.
Nossaman's 30-plus infrastructure attorneys offer clients, colleagues, strategic partners and industry media a wealth of practical experience, insider insight and thoughtful analysis here on Infra Insight. We blog about what we know best, from industry-leading procurements to local and national policy developments that affect the market and our clients.
Stay Connected

RSS Feed
Categories
Archives
View All Nossaman Blogs