Another False Start for the Long Awaited Infrastructure Bill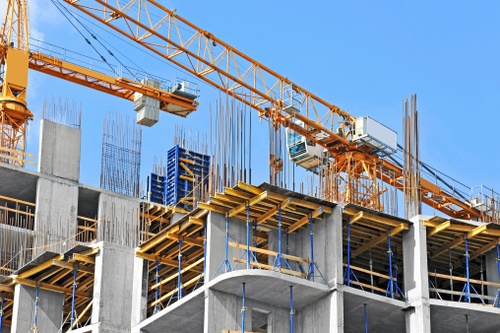 Last Tuesday, President Donald Trump tweeted his support for a "very big and bold" $2 trillion infrastructure package to be included in Congress' next response to the COVID-19 pandemic. To date, Congress has passed three bills to combat the effects of the coronavirus outbreak, which has ravaged the global economy and caused more than 297 million Americans to be placed under some form of lockdown. The latest bill, known as the Coronavirus Aid, Relief, and Economic Security (CARES) Act, was signed into law on March 27, 2020 and directs more than $2 trillion in spending to substantially enhance unemployment benefits, deliver one-time payments of up to $1,200 to millions of Americans, and create a $500 billion lending program for businesses, cities and states and a $367 billion fund for small businesses.
In the days that followed the President's tweet, House Speaker Nancy Pelosi echoed his sentiments and expressed her hope to move forward with an infrastructure plan when the full Congress returns to Washington on April 20.
"As we work to address the immediate health emergency, mitigate the economic impact and lay the foundation for a strong recovery, we must take bold action to renew America's infrastructure," Speaker Pelosi said Wednesday on a phone call with reporters. "We need to invest in our infrastructure to address some of the critical impacts and vulnerabilities in America that have been laid bare by the coronavirus."
Building off the five-year, $760 billion infrastructure spending bill that House Democrats first introduced earlier this year to fix the nation's crumbling roads, bridges, transit systems and airports, Speaker Pelosi and top members of her staff outlined a proposal that includes additional investments in community health centers, clean and wastewater infrastructure and high-speed broadband.
"We can create millions of good-paying jobs building infrastructure and by strengthening commerce and reducing air pollution that harms the public health," said Speaker Pelosi.
However, by the end of the week, talks of including an infrastructure package in the next coronavirus relief bill lost significant momentum in the face of record-breaking unemployment numbers, and focus shifted to a new stimulus measure that would provide more direct economic help to struggling businesses and workers.
On Friday, Speaker Pelosi appeared to dial back her sweeping infrastructure proposal, indicating that improvements to water systems and broadband infrastructure may have to wait.
"While I'm very much in favor of doing some things we need to do to meet the needs — clean water, more broadband, the rest of that — that may have to be for a bill beyond this," said Speaker Pelosi, in an interview with CNBC.
"The acceleration of the coronavirus demands that we double down on the downpayment we made in CARES by passing a CARES 2 package," she continued in a written statement on Saturday. "We must extend and expand this bipartisan legislation to meet the needs of the American people."
Earlier this week, Treasury Secretary Steven Mnuchin said the Trump administration will seek an additional $250 billion to support the Paycheck Protection Program, a $350 billion program established by the CARES Act to bolster small businesses to keep them from laying off workers. The Senate will vote on the bill during a pro forma session on Thursday, April 9, 2020.
Although the long awaited infrastructure bill appears to be on the back burner again for now, last week's false start likely won't be the last we hear of it in the coming weeks.
Eleven years ago, during the worst recession since the Great Depression, Congress passed and President Barack Obama signed into law the American Recovery and Reinvestment Act of 2009. A key component of the Recovery Act was the $48.1 billion in funding earmarked for transportation infrastructure. This investment, the largest public works investment since the Eisenhower Interstate System, was administered by the U.S. Department of Transportation and supported more than 13,000 road and bridge projects across the country that have resulted in over 42,000 miles of improved road and almost 2,700 rebuilt or strengthened bridges. The funds were also used to repair and improve about 800 airport facilities and paid for 850 new transit facilities, nearly 12,000 new buses, and nearly 700 new rail cars.
Due in no small part to this significant investment in transportation infrastructure, the Recovery Act was responsible for creating millions of jobs and raising employment by more than 2.3 million in 2010 alone. By the start of 2017, the unemployment rate was less than half of what it was at the height of the recession.
Today, as the economy continues to slide and unemployment numbers grow at an alarming rate, lawmakers on both sides of the aisle will continue to look to infrastructure investment as a way to stimulate the economy and create jobs. This all but ensures that an expansive infrastructure bill, while momentarily out of sight, will certainly never be out of mind.
Partner

Frank Liu helps public agencies use innovative procurement methods to deliver highly complex and large-scale airport, highway, bridge, tunnel, transit and social infrastructure projects.

His work spans every step of the ...
Nossaman's 30-plus infrastructure attorneys offer clients, colleagues, strategic partners and industry media a wealth of practical experience, insider insight and thoughtful analysis here on Infra Insight. We blog about what we know best, from industry-leading procurements to local and national policy developments that affect the market and our clients.
Stay Connected

RSS Feed
Categories
Archives
View All Nossaman Blogs