Art in Transit: Isn't it Iconic?
It isn't often that infrastructure makes the Arts pages of the Los Angeles Times. So the recent publication of glamorous renderings of transit projects that transcend typical configurations of concrete and steel may herald a new golden age for rail and transit.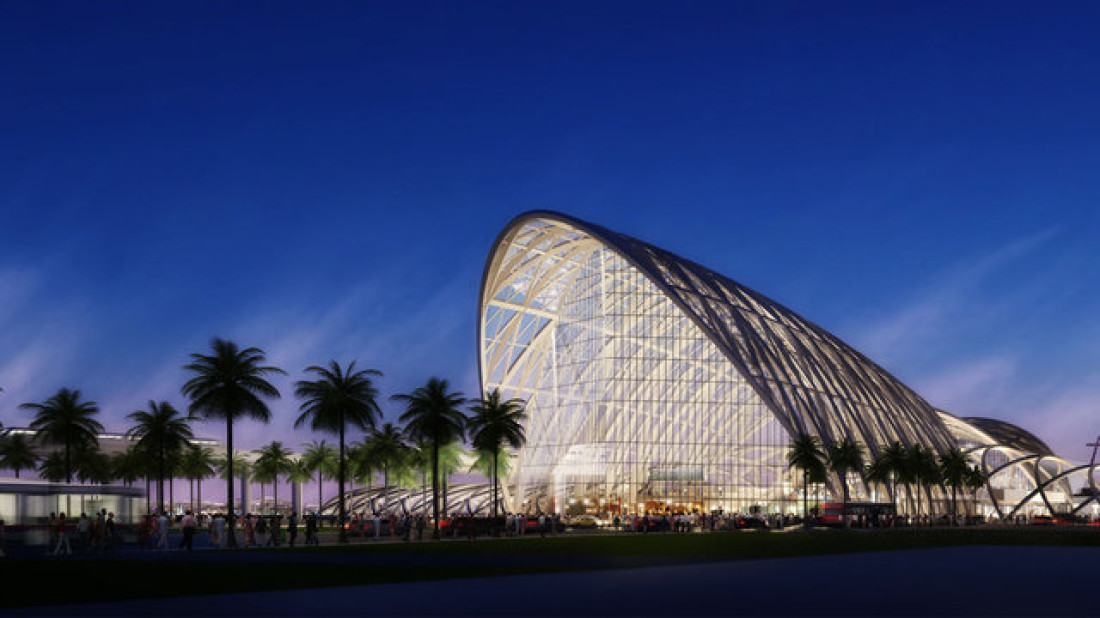 HOK's award-winning design for Orange County Transportation Authority's Anaheim Regional Transportation Intermodal Center radically transforms the traditional concept of art in transit into transit as art; the designers employ a train station and transit hub as the medium to create an iconic visual symbol:
"As the terminus of the California high-speed [rail] line's first phase, which will also pass through Union Station in downtown Los Angeles, the station will mark a significant entrance to Orange County – and, in the process, perhaps produce the landmark, the symbol of place and character, that the county has always lacked…"
The Anaheim station is not the only cool transit structure in the works in Southern California. The Metro Gold Line Foothill Extension Construction Authority recently selected an artist to design a bridge billed as an iconic gateway to the San Gabriel Valley. The bridge will span the 210 Freeway as part of the Gold Line's extension and pay homage to the early cultures and at the same time address recent history.
Interjecting art into transit is not new. There is history and value of transit art programs. Such programs, however, have traditionally installed multi-media art pieces in transit stations and adjacent plazas, such as bold creations appearing in Sound Transit's recently opened Link Light Rail project. What is new is the use of the transit structures themselves as the artistic medium - resulting in iconic structures that could garner community identification and pride and perhaps, lead to increased ridership.
Nossaman LLP's 30-plus infrastructure attorneys offer clients, colleagues, strategic partners, and industry media a wealth of practical experience, insider insight, and thoughtful analysis here on Infra Insight. We blog about what we know best, from industry-leading procurements to local and national policy developments that affect the market and our clients.
Stay Connected

RSS Feed
Categories
Archives
View All Nossaman Blogs