Federal Agencies Release National Blueprint for Transportation Decarbonization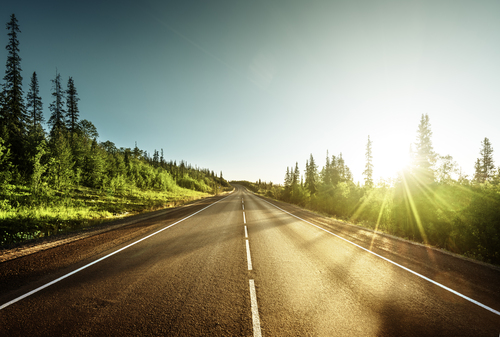 On January 10, 2023, the Biden-Harris administration released the U.S. National Blueprint for Transportation Decarbonization ("Blueprint"), representing a major step in advancing the president's clean transportation agenda and addressing the growing climate crisis caused by greenhouse gas (GHG) emissions. The Blueprint arrives as preliminary U.S. carbon-emissions data for 2022 show yet another year of increased emissions, indicating that the country is not on course to meet its commitment under the Paris Agreement to halve economy-wide emissions by 2030.
The Blueprint, jointly developed by the U.S. departments of Energy (DOE), Transportation (DOT), Housing and Urban Development (HUD) and the Environmental Protection Agency (EPA), stems from a memorandum of understanding (MOU) signed by the four agencies last September to formalize their commitment to aggressively reducing GHG emissions in the transportation sector, the largest source of emissions in the United States.
"The domestic transportation sector presents an enormous opportunity to drastically reduce emissions that accelerate climate change and reduce harmful pollution. The Department of Energy is prepared to implement this Blueprint alongside our partners within the Biden-Harris administration to ensure all Americans feel the benefits of the clean transportation transition: good-paying manufacturing jobs, better air quality, and lower transportation costs."
Jennifer M. Granholm
Secretary, U.S. Department of Energy
The MOU calls upon the agencies to leverage their unique expertise, resources and responsibilities in a collaborative way to decarbonize the transportation sector, with the ultimate goal of eliminating all GHG emissions from the sector by 2050.
With reference to the historic investments in clean energy provided under the recently enacted Bipartisan Infrastructure Law and Inflation Reduction Act, and acknowledgement of the unique opportunity presented to build a cleaner, more sustainable transportation system, the Blueprint sets forth a comprehensive approach to decarbonizing the transportation sector to guide future policymaking and research, development, demonstration, and deployment in the public and private sectors.
The path to net-zero emissions by 2050, as described in the Blueprint, will rely on three key strategies:
Increasing convenience by supporting community designs and land-use planning that ensure job centers, shopping, schools, entertainment and essential services are strategically located near where people live to reduce commute times, improve walkability and bikeability and improve quality of life,
Improving efficiency by expanding affordable, accessible, efficient and reliable options like public transportation, rail, and walking/biking; and
Transitioning to clean options by deploying zero-emission vehicles and fuels for cars, commercial trucks, transit, boats, airplanes and other modes of transportation.
While the first two strategies are expected to contribute to a reduction in GHG emissions and provide significant co-benefits, it is the transition to clean options across all major transportation modes that is anticipated to be the main driver of emissions reductions.
The Blueprint identifies several levers the agencies can use to support and implement these strategies, including: policymaking and regulation; strategic investments in infrastructure; research and innovation in clean technologies; use of data and analytic tools; workforce education and training to support a transition to clean transportation sector careers; and stakeholder engagement and public-private partnerships.
As noted in the Blueprint, transitioning to a more sustainable transportation future is not only critical to tackling the climate crisis, but would also result in a host of other benefits, including a more affordable and equitable transportation system, improved air quality and health and increased mobility and accessibility for all communities, particularly those who have traditionally been overburdened and underserved.
The Blueprint will be followed by more detailed decarbonization action plans, to be developed and implemented by the DOE, DOT, HUD and EPA in cooperation with governments at the state, local and tribal level, philanthropic organizations, the private sector and global partners.
A copy of the U.S. National Blueprint for Transportation Decarbonization can be found here, and a Blueprint Fact Sheet can be found here.
Partner

Frank Liu helps public agencies use innovative procurement methods to deliver highly complex and large-scale airport, highway, bridge, tunnel, transit and social infrastructure projects.

His work spans every step of the ...
Nossaman's 30-plus infrastructure attorneys offer clients, colleagues, strategic partners and industry media a wealth of practical experience, insider insight and thoughtful analysis here on Infra Insight. We blog about what we know best, from industry-leading procurements to local and national policy developments that affect the market and our clients.
Stay Connected

RSS Feed
Categories
Archives
View All Nossaman Blogs