Impacts of COVID-19 on U.S. Infrastructure Projects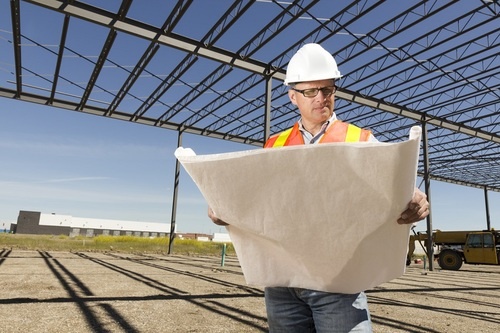 As the COVID-19 pandemic continues, both the public and private sectors have been working to understand the market's response and search for solutions addressing the pandemic's unprecedented impacts. On April 2, 2020, Young Professionals in Infrastructure hosted a webinar, "P3s and the Current Pandemic: Industry Perspectives on COVID-19 Impacts." The panel provided perspectives from a lawyer, an insurance broker, a developer, and a rating agency on dealing with COVID-19. Here are the key takeaways from the webinar:
Contractual Implications
A project may be exempted from a state's shelter or stay-in-place order if it qualifies as an "essential" service or workforce. Although the Cybersecurity and Infrastructure Security Agency provides federal guidance on identifying what is an "essential critical infrastructure workforce," it is not mandatory or enforceable unless the state has adopted the federal guidance.
Force Majeure clauses that specifically list epidemics and Change in Law provisions are potential areas for providing relief.
Express language on COVID-19 is being drafted into contracts, providing developers with relief for unforeseeable changes due to COVID-19 over the next 6 to 9 months.
Insurance Coverage
Policy language for property damage and business interruption insurance generally require a connection between physical damage on the property and loss of income.
An insurance product providing coverage for a pandemic was introduced in the insurance market in March 2018, but because of the high price, it was not a popular option. While such a product is now in demand, the timing would be ineffectual as it would be similar to "insuring a house when it is burning." Insurance companies will eventually find a solution, but it will be addressed in the years going forward.
What Rating Agencies Are Evaluating
Rating agencies are in particular looking at the following:
Demand-based projects involving user-yield (e.g. toll-based projects, airports and seaports);
The performance of such projects following other catastrophes, such 9/11 and the 2008 financial crisis;
Projects throughout the world that have been impacted earlier than projects in the U.S. and are months ahead in dealing with COVID-19's impacts (e.g. China); and
Government ratings.
A Developer's View on Construction Projects
There have been some reductions in staff levels for construction projects, but there had not been major disruptions in construction worksites.
Developers in availability payment deals want to ensure continued performance throughout the operations and maintenance period. For revenue risk deals, there is a concern of decreasing revenues in the asset's financial performance. However, revenue forecasts should generally contemplate economic cycles, including periods of lower revenues, since these are typically long-term projects.
It has been said that the pandemic is a test on how to properly structure future projects and how the partnerships work for existing ones. The hope for both sides is to consider options within and outside of the contract and collaboratively work together to find a creative solution through this pandemic.
Nossaman's 30-plus infrastructure attorneys offer clients, colleagues, strategic partners and industry media a wealth of practical experience, insider insight and thoughtful analysis here on Infra Insight. We blog about what we know best, from industry-leading procurements to local and national policy developments that affect the market and our clients.
Stay Connected

RSS Feed
Categories
Archives
View All Nossaman Blogs