Los Angeles Metro to Study Proposed 405 Toll Lanes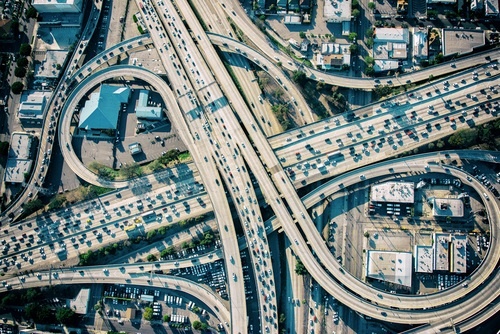 The Los Angeles County Metropolitan Transportation Authority (Metro) has authorized a three-year $27.5 million environmental and engineering study to investigate the replacement of existing High-Occupancy Vehicle (HOV) lanes on the 405 freeway with toll lanes between the 101 and 10 freeways.
According to Metro, the 405 is one of the nation's most traveled urban highways, with more than 400,000 people commuting through this corridor each day. The proposed toll lanes are aimed at creating a faster way for some drivers to navigate the Sepulveda Pass from the 101 freeway in the San Fernando Valley to the 10 freeway in West Los Angeles. Modeled after similar programs currently implemented on portions of the 10 and 110 freeways, the 405 toll lanes would allow drivers to access carpool lanes as either toll-paying solo drivers or toll-free carpoolers.
The proposed conversion is authorized under California's Streets and Highways Code § 149.7(a), which allows for the conversion of HOV lanes into high-occupancy toll (HOT) lanes, subject to approval by the California Transportation Commission and cooperation from the California Department of Transportation. This statute establishes several project eligibility requirements, the most important of which is demonstration that the HOT lane conversion will improve the freeway's performance by increasing throughput or reducing delays.
If approved, Metro would develop the HOT lanes in conjunction with the Sepulveda Transit Corridor Project, a transit line connecting the San Fernando Valley with West Los Angeles, which is earmarked to receive approximately $5.7 billion in funding as part of the Measure M expenditure plan.
Nossaman's 30-plus infrastructure attorneys offer clients, colleagues, strategic partners and industry media a wealth of practical experience, insider insight and thoughtful analysis here on Infra Insight. We blog about what we know best, from industry-leading procurements to local and national policy developments that affect the market and our clients.
Stay Connected

RSS Feed
Categories
Archives
View All Nossaman Blogs