New Infrastructure Bill Expands TIFIA Program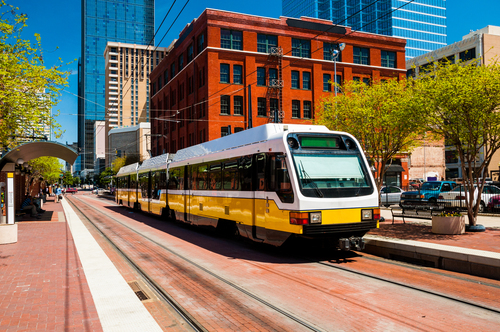 Late last Friday on November 5th, the U.S. House of Representatives passed the $1.2 trillion bipartisan infrastructure bill, the Infrastructure Investment and Jobs Act or IIJA, which President Biden intends to sign on Monday, November 15th. Much of the focus of the bill has been on the unprecedented increase in federal spending to rebuild the nation's roads, bridges, airports, seaports and transit systems. However, there are several provisions of the infrastructure bill that expand, and hopefully will make more transparent, the TIFIA credit assistance program. A low-cost, flexible source for financing transportation improvements, the TIFIA program has provided over $82.6 billion of financing for 56 projects since its inception 20 years ago. Recognizing the value of leveraging the new federal infrastructure funding provided by this bill, Congress has expanded the type of projects that are eligible for TIFIA financing.
Airports – TIFIA has been used for the landside improvements related to airports. Under the new expanded definition of "eligible project" in the IIJA, terminals, gates, noise compatibility and conversion of service vehicles to low emission standards are now eligible for up to 15% of the TIFIA budget authorization. Project sponsors must submit their letters of interest for these projects no later than September 30, 2025.
Adjacent to Transit – The last surface transportation reauthorization bill expanded TIFIA to include public improvements within walking distance of a transit facility, passenger rail station, intercity bus station or intermodal facility. The IIJA has expressly added private commercial and residential development projects that are physically or functionally related to a passenger rail station or multimodal station that includes rail service. Again, up to 15% of the TIFIA budget authorization can be used for these transit-oriented projects, provided project sponsors submit their letters of interest no later than September 30, 2026.
Habitat Conservation – In some cases, large transportation projects are required to set aside or otherwise contribute to the establishment of habitat conservation areas to mitigate the effects of the new transportation improvements. The IIJA makes it clear that the costs of acquiring plant and wildlife habitat to mitigate the environmental impacts of transportation infrastructure projects are eligible to be financed under the TIFIA program, provided the project is approved by the Secretary of Interior, pursuant to the Endangered Species Act.
Partner

For more than 30 years, clients have relied on Barney Allison for practical and strategic guidance in the public finance and infrastructure fields.

Barney offers public agencies unique expertise with specialized finance issues in ...
Nossaman's 30-plus infrastructure attorneys offer clients, colleagues, strategic partners and industry media a wealth of practical experience, insider insight and thoughtful analysis here on Infra Insight. We blog about what we know best, from industry-leading procurements to local and national policy developments that affect the market and our clients.
Stay Connected

RSS Feed
Categories
Archives
View All Nossaman Blogs