President Biden Unveils Historic Infrastructure Proposal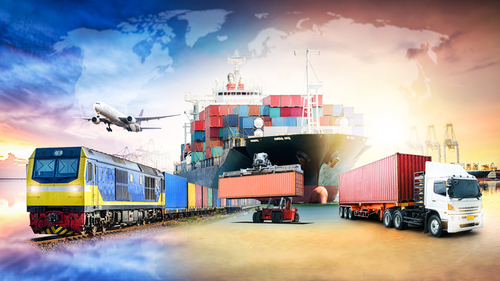 The President unveiled details of his historic infrastructure plan this morning, proposing the largest infrastructure investment in U.S. history.
The President's proposal, titled the American Jobs Plan, requests roughly $2 trillion in total federal funding and financing tools over the next eight years:
$621 billion for transportation infrastructure and resilience, including:

$115 billion for bridges, highways, roads and main streets
$20 billion for road safety
$85 billion for transit
$80 billion for Amtrak
$174 billion for electrifying vehicles
$25 billion for airports
$17 billion for inland waterways, coastal ports, land ports of entry and ferries
$20 billion for a new program to reconnect neighborhoods cut off by historic investments and ensure new projects increase opportunity, advance racial equity and environmental justice, and promote affordable access
$25 billion for a dedicated fund to support ambitious projects that have tangible benefits to the regional or national economy but are too large or complex for existing funding programs
$50 billion for infrastructure resilience

$111 billion for clean drinking water

$45 billion for lead pipe and service line replacement
$56 billion for drinking water, wastewater and storm water infrastructure
$10 billion for per- and polyfluoroalkyl substances (commonly known as "PFAS") monitoring and remediation

$100 billion for broadband
$100 billion for power grid modernization and resiliency
$213 billion for affordable housing
$100 billion for public education facilities
$12 billion for community colleges
$25 billion for child care facilities
$18 billion for VA hospitals
$10 billion for federal building modernization
$400 billion for care facilities
$180 billion for research and development
$300 billion for manufacturing and small business
$100 billion for workforce development
To pay for the American Jobs Plan, the President is also proposing the Made in America Tax Plan, which proposes corporate tax changes to raise $2 trillion over 15 years.
Now that the President is on record with his desired infrastructure investment, it will be up to Congress to advance infrastructure legislation and up to the President's chief infrastructure surrogate, U.S. Transportation Secretary Pete Buttigieg, to help sell these ideas and investment levels on the Hill and to the public.
Senate Majority Leader Schumer, in particular, has been vocal about the procedural options under consideration to advance infrastructure legislation. In general, there are two potential procedural options available to him—regular order or budget reconciliation.
Regular order is the typical process whereby Congress passes legislation, but it requires a 60-vote threshold in the Senate, which means at least 10 Republican Senators need to agree with every Democratic Senator on the legislation. While infrastructure is traditionally a bipartisan issue with broad support, infrastructure funding options and the magnitude of the investment are often more partisan. Republicans in both the House of Representatives and the Senate have voiced concern over an infrastructure package that significantly exceeds the current federal spending levels, as the President's proposal does. Additionally, any significant tax increase is likely to be met with skepticism from the Republican side of the aisle.
Using budget reconciliation is another procedural mechanism that Speaker Pelosi and Leader Schumer could use to advance infrastructure spending legislation. Using this process requires only a simple majority in the Senate, which would allow Democrats to pass the legislation on a party-line basis so long as all Democratic Senators support the measure. One important caveat to this approach, however, is that this process is limited to funding and revenue measures and does not provide the opportunity to enact significant policy changes. Consequently, Congress could use budget reconciliation to enact infrastructure spending increases but could not change the existing structure of the Federal transportation programs or reauthorize these programs, which expire at the end of September.
Both Chambers of Congress have already begun the process of preparing legislation that increases funding and revises federal policy relating to infrastructure. In the House of Representatives, Transportation and Infrastructure Committee Chairman Peter DeFazio has stated that he plans to use the legislation passed by the House last year as the starting point for the current effort. On the Senate side of the Capitol, Environment and Public Works Committee Chairman Tom Carper has formally commenced the process of soliciting input and beginning to draft legislation.
But as noted above, how these ongoing efforts evolve to account for the President's announcement today is not yet clear. What is clear, however, is the need for significant additional federal infrastructure investment.
Partner

Shant Boyajian advises public agencies on a wide range of innovative methods to procure and deliver the nation's largest, most complex infrastructure projects. Clients have found tremendous value in his deep experience in ...

Senior Policy Advisor

Chris Carney has found success through public service. He represented Pennsylvania's 10th Congressional District for two terms and was a tenured professor of political science specializing in international relations at Penn ...
Nossaman's 30-plus infrastructure attorneys offer clients, colleagues, strategic partners and industry media a wealth of practical experience, insider insight and thoughtful analysis here on Infra Insight. We blog about what we know best, from industry-leading procurements to local and national policy developments that affect the market and our clients.
Stay Connected

RSS Feed
Categories
Archives
View All Nossaman Blogs