TIFIA Goes Rural!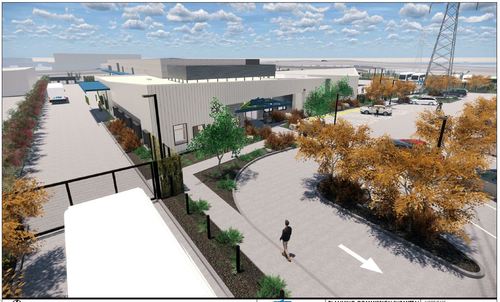 Last week I attended the Transportation Research Board Annual Meeting in Washington, D.C. During my Revenue and Finance Committee meeting we heard a presentation from Roger Bohnert, Director of Outreach and Development, for the Build America Bureau. Among several priorities for the TIFIA Program, the low cost federal credit program for transportation projects, Mr. Bohnert described the Rural Projects Initiative, or "RPI," which is designed to encourage more utilization of the TIFIA Program for projects in communities with a population of less than 150,000 (based on the latest census data) and that have a total cost of under $75 million.
The idea of a rural TIFIA program comes from changes to the TIFIA statute in the FAST Act, which authorizes credit assistance for these type of projects and offers an interest rate that is half of the comparable treasury rate which in today's low interest rate market is just over 1% for 35 year money. And for these type of projects TIFIA will lend up to 49% of eligible project costs, instead of the program's usual 33% cap. Also, for a limited time, the Bureau will agree to pay its own outside advisor costs for interested, qualified borrowers. According to Mr. Bohnert, the number of projects in the RPI pipeline has grown from none in 2017 to 11 in 2019, with a number of states that have never utilized the TIFIA Program expressing interest in the RPI.
Nossaman is excited to be acting as special finance counsel for two regional transit agencies that have expressed an interest in participating in the RPI, both in California, for transit vehicle maintenance and administration building projects.
Partner

For more than 30 years, clients have relied on Barney Allison for practical and strategic guidance in the public finance and infrastructure fields.

Barney offers public agencies unique expertise with specialized finance issues in ...
Nossaman's 30-plus infrastructure attorneys offer clients, colleagues, strategic partners and industry media a wealth of practical experience, insider insight and thoughtful analysis here on Infra Insight. We blog about what we know best, from industry-leading procurements to local and national policy developments that affect the market and our clients.
Stay Connected

RSS Feed
Categories
Archives
View All Nossaman Blogs