Welcome to Las Vegas! Nevada DOT Holds Industry Workshop, Issues RFQ For Project Neon Availability Payment Project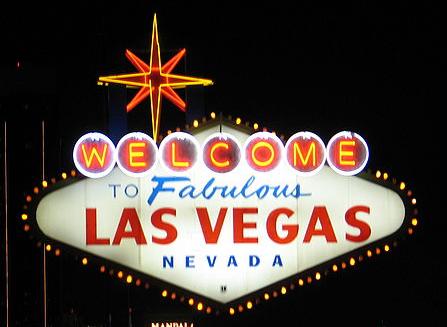 Last week the Nevada Department of Transportation (NDOT) conducted a two-day industry workshop at the Golden Nugget Conference Center in Las Vegas, Nevada, for Project Neon, a freeway improvement project on the west side of Las Vegas. More than 200 attendees, including major international developers and local contracting firms, learned about NDOT's plans to procure the first phase of the project (the P3 Phase) under an availability payment approach where the winning bidder would design, build, finance, operate and maintain the project for approximately a 35-year term. This would be the first highway transportation project procured under the state's P3 law.
The project includes major improvements to the I-15 freeway between Sahara Boulevard and the I-95 connector with the goal of addressing a number of corridor deficiencies related to congestion, crash rates, operations deficiencies, and system linkages. Cole Mortensen, senior project manager, explained that the project is shovel ready. NDOT has completed NEPA requirements, progressed right-of-way acquisition including the major utility relocations, and studied various project risk issues, including subsurface conditions and preliminary design features. A major project risk is anticipated to be managing traffic during construction in this highly-congested corridor. Capital cost estimates range from $400-$500 million.
Following the general session in the morning, NDOT held invitation-only meetings with a number of major developers and contractors to gain insights into the industry's views on a number of topics, including contract approach, major project risks, financial terms and proposed schedule. Despite the recent increase in the number of U.S. P3 transportation projects for which the procurement processes have begun or are about to begin, meeting participants told NDOT that this project is viewed as an attractive opportunity given the availability payment structure, the strong credit rating of the state and NDOT, the size of the project and its project ready status.
On July 30, 2013, NDOT issued a Request for Qualifications for teams interested in bidding on the project; responses are due before the end of September 2013. Given the keen interest expressed at the industry workshop, NDOT expects to receive several responses and qualify three to four teams to respond to the RFP which is currently scheduled for issuance in February/March of 2014.
Additional Project Information can be found on the Project Neon website.
Partner

For more than 30 years, clients have relied on Barney Allison for practical and strategic guidance in the public finance and infrastructure fields.

Barney offers public agencies unique expertise with specialized finance issues in ...
Nossaman LLP's 30-plus infrastructure attorneys offer clients, colleagues, strategic partners, and industry media a wealth of practical experience, insider insight, and thoughtful analysis here on Infra Insight. We blog about what we know best, from industry-leading procurements to local and national policy developments that affect the market and our clients.
Stay Connected

RSS Feed
Categories
Archives
View All Nossaman Blogs