Can Parking Benefit Districts Step In as Revenue Sources Dry Up?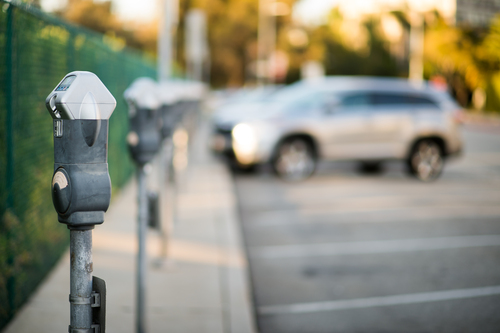 The COVID-19 pandemic and resulting lockdowns and economic disruptions have severely affected the usual revenue sources that local governments have used to fund public improvements and transportation services – e.g., distributions of state and federal gas tax revenue, local sales taxes and property taxes. Local governments might consider creating parking benefit districts ("PBDs"), which can provide modest amounts of revenue. PBDs, along with other creative ways to raise revenue, can help fill in funding gaps for local improvements and services.
A PBD is a geographic area with boundaries set by local ordinance. Revenue generated from metered parking and other parking fees in the PBD goes to fund public improvements and services for that specific area. One advantage of PBDs over "taxes" (which generally require voter or legislative approval) or "fees" (which generally require a relationship between the amount charged and the government service being funded) is that local governments establish PBDs by ordinance and use the revenues for purposes beyond merely funding parking facilities and enforcing parking rules. Local stakeholders (e.g., businesses and residents) also tend to be more receptive of PBDs over metered parking alone (because the revenue is reinvested in the local neighborhood rather than being dedicated to a general fund for other municipal functions) and over taxes (because tourists and other persons visiting from outside the PBD, and not local stakeholders, are usually the ones feeding the parking meters).
A growing number of cities have passed ordinances establishing parking benefit districts.
For example, the City of Austin passed a PBD ordinance that required spending parking meter revenue to improve streets and sidewalks, and fund improvements that promote walking, bicycling, and public transit. Austin first tested this idea in a pilot program with U.S. Environmental Protection Agency funding in 2005. Because of the program's increasing annual revenues, the ordinance later established multiple PBDs and allowed any neighborhood to create such districts with city approval. The parking districts have raised roughly $1.87 million for local projects.
Another example is Old Pasadena, an area that was once the "Skid Row" of the City of Pasadena but now revived largely from parking revenue. In 1993, Pasadena established a PBD in Old Pasadena and coordinated with business owners in Old Pasadena's Business Improvement District, an advisory board of business and property owners, to prioritize spending the parking revenue. Old Pasadena's Business Improvement District set spending priorities on improving sidewalks and streets; planting trees; installing historic lights; and funding parking, maintenance, and safety projects. In its first year, the PBD saw a 100% increase in sales tax revenue and in two decades, Old Pasadena became a popular shopping attraction, where just 21 square blocks raised $6.4 million for local investments in a five-year period.
Other cities using revenue from PBDs to improve their local communities are:
Washington, D.C. (pilot program), which improved bike racks, lighting, street furniture, and trash compactors;
Boulder (Colorado), which funded transit passes for employees, sidewalk and street improvements, a WiFi network, and improvements to the local Pearl Street Mall;
San Diego (California), which funded infrastructure improvements to revitalize its historic district, including directional signs, landscaping, and pedestrian improvements; and
Throughout the United States, PBD ordinances not only have provided additional sources of funding for public and transportation-related improvements, but also have increased sales tax revenue and reduced traffic congestion through improved parking management and maintenance. As local governments look for alternative sources of funding amidst the COVID-19 pandemic and the usual economic ups and downs, they should consider PBDs among other potential sources of public improvement and transportation funding.
Partner

Doug Schwartz specializes in tax matters (international, federal, state, and local). He focuses on issues affecting individual and compensation planning; business formations, transactions, and operations; charities, public ...
Nossaman's 30-plus infrastructure attorneys offer clients, colleagues, strategic partners and industry media a wealth of practical experience, insider insight and thoughtful analysis here on Infra Insight. We blog about what we know best, from industry-leading procurements to local and national policy developments that affect the market and our clients.
Stay Connected

RSS Feed
Categories
Archives
View All Nossaman Blogs