Senate Committee Clears the Path for Additional WIFIA Funding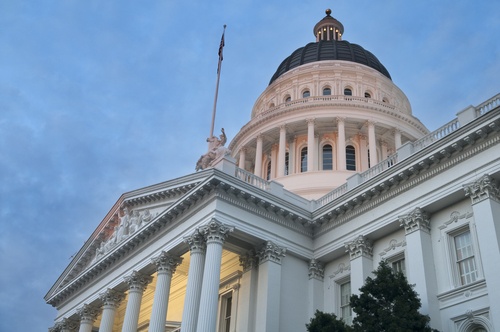 Last week, the Senate Committee on Environment and Public Works passed America's Water Infrastructure Act of 2020 (AWIA) and Drinking Water Infrastructure Act of 2020 by a vote of 21 to 0. AWIA would authorize approximately $17 billion in new federal spending to invest in water infrastructure over the course of the next three years.
Two sections included in the AWIA confirmed the federal government's continued support for the Water Infrastructure Finance and Innovation Act (WIFIA). If approved by the full Senate and the President, AWIA Title II Section 2014 reauthorizes WIFIA for each of FY 2022, FY 2023 and FY 2024 at current level of $50 million each year. AWIA Title III Section 3010 changes the prior WIFIA requirement that required each WIFIA potential borrower to provide two final agency ratings. Borrower applicants would be required to provide only one final agency rating prior to final approval and financing of the project by WIFIA.
The WIFIA program finances a wide range of water and wastewater projects, including "traditional water and wastewater treatment plants and conveyance systems, water recycling and desalination plants, drought prevention and mitigation projects, stormwater management, green infrastructure, non-point source pollution control, and source water protection." WIFIA borrowers include "local, state, tribal and federal government entities, partnerships and joint ventures, corporations and trusts and State Revolving Fund programs." (www.epa.gov/wifia)
The types of water/wastewater projects that have been prioritized by Environmental Protection Agency (EPA) in the last few years are, in order of priority, (1) repair, rehabilitations and replacement of aging infrastructure; (2) reduction of lead and emergent contaminants in drinking water; and (3) water reuse or recycling project component.
From April 2018 to December 2019, the WIFIA program closed fourteen loans totaling over $3.5 billion in ten states. The size of the loans ranged from $20.7 million to $699 million. The smallest loan amount of $20.7 million was provided to the City of Oak Ridge in Tennessee to finance the design and construction of a new ultrafiltration membrane drinking water treatment plant that will replace the existing 80-year old conventional treatment plant. The largest loan amount of $699 million was provided to the San Francisco Public Utilities Commission to help replace its outdated biosolids digester facilities with modern, efficient technology. These new facilities will transform wastewater solids into high-quality biosolids and biogas. In addition, among others, Baltimore City Department of Public Works in Maryland received $202 million to finance 14 projects that will rehabilitate and replace existing wastewater conveyances and update treatment plants; and Tualatin Valley Water District and City of Hillsboro in Oregon received $387.7 million and $250.5 million, respectively, for their joint implementation of Willamette Water Supply System project which will provide a water supply that is resilient against natural disasters and accommodates the increasing populations in both areas.
Although the first round of inquiries from water and wastewater agencies around COVID-19 has sought to better understand, mitigate and negotiate contractual rights and obligations relating to COVID-19 (See our Infra Insight Blog, Impacts of COVID-19 on U.S. Infrastructure Projects), agencies are now focusing on how they will fund future projects. Based on the report issued by American Water Works Association and the Association of Metropolitan Water Agencies on April 14, 2020, the combined current and future financial impact of the COVID-19 crisis on water and wastewater utilities is estimated to exceed $27 billion. Water and wastewater utilities are expected to experience customer delinquencies, revenue shortfalls due to commercial and industrial water consumption and deferrals of planned water rate increases. As a result, state and local government agencies will likely have less funding to invest in their aging water infrastructure due to COVID-19. This means that the need for federal financing and funding is more imperative than before to drive water/wastewater projects and planning.
Although the passage of AWIA and Drinking Water Infrastructure Act of 2020 sends a positive message to water agencies and the general public about the federal government's commitment to improving water infrastructure nationally, further federal stimulus support and financing availability will likely be required in the near future to continue efforts to update aging water infrastructure and find innovative ways to deliver water and wastewater projects with environmental, economic and social value for future generations.
Partner

Youju Min is an experienced infrastructure finance and development lawyer specializing in public-private partnerships and has worked in five major cities globally representing developers, sponsors, lenders, underwriters and ...

Partner

For more than 18 years, Elizabeth Cousins has advised clients on an array of important infrastructure projects delivered through public-private partnerships (P3s), progressive and fixed price design-build ...
Nossaman's 30-plus infrastructure attorneys offer clients, colleagues, strategic partners and industry media a wealth of practical experience, insider insight and thoughtful analysis here on Infra Insight. We blog about what we know best, from industry-leading procurements to local and national policy developments that affect the market and our clients.
Stay Connected

RSS Feed
Categories
Archives
View All Nossaman Blogs