The Case for Adequate Public Transportation Funding During the COVID-19 Pandemic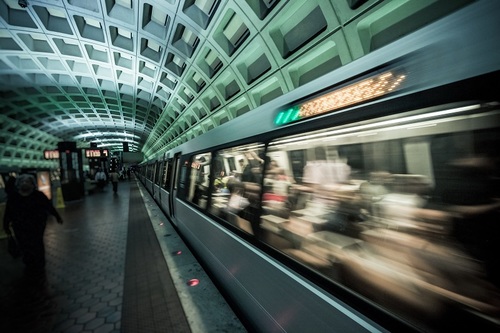 In his Infra Insight Blog post on April 9, Frank Liu reported on the uncertain status of the long awaited federal infrastructure bill. As the federal deficit balloons and election season intensifies, the likelihood of prompt Congressional action on a major infrastructure bill is diminishing. All indications are that it will be sidelined as Congress works on a "Phase 4" coronavirus relief bill to ameliorate the unprecedented loss of jobs throughout the nation and provide further direct assistance to the business community. The Phase 4 bill also should include ample stop gap grant funding for the public transportation sector.
The budgets of state departments of transportation heavily rely on federal and state fuel tax revenues as well as state sales tax. As just one example, 67% of the Texas Department of Transportation's 2020 – 2021 budget comes from federal reimbursements and the traditional state highway fund, both of which heavily depend on motor fuel tax revenues. Another 29% comes from a state proposition that allocates to the state highway fund state sales and use tax in excess of a base amount. Similarly, regional and local transit agencies depend on federal funds, fare box revenues and in many jurisdictions, sale tax revenues.
All these sources for surface transportation funding are hemorrhaging due to shelter in place directives. According to the traffic data firm INRIX, personal travel is down 47%. State DOTs are reporting 30% drops in revenue or more, a staggering statistic, and are feverishly reexamining their project pipelines and operation and maintenance programs. As for transit, ridership in major metropolitan areas is down from 50% to 95% from already declining levels prior to the COVID-19 outbreak.
In this environment, the transportation industry ought to draw on every tool in its kit to attempt to plug the gap. The always erudite Robert Poole in his latest "Surface Transportation Innovations" newsletter argues against a massive infrastructure stimulus bill, on grounds that it will not be effective in accelerating shovel-ready transportation projects and will not drive us toward using cost-benefit analysis in selecting worthwhile projects. Instead, Mr. Poole advocates that one of the best ways for Congress to foster capital investment in transportation is through long-term public-private partnerships ("P3s"). He asserts that tapping private capital is still quite feasible, but for the fact that few states have enacted workable P3 laws.
On this last point, this author has to respectfully diverge from Mr. Poole's assessment, at least in the short to medium term. Nossaman has long recognized the virtue of transportation P3s in the right circumstances. But there must be both the will and the way. The will is expressed through enactment of solid P3 authorizing legislation. And the way to success everywhere and always requires a creditworthy revenue stream. In order for this to happen, debt must be repaid; equity must be attracted by profit potential and manageable risk.
The current economic headwinds against new transportation P3s flow with speed but not with cash. For revenue-risk concessions, toll revenues are woefully insufficient now, with tremendous uncertainty as to how long it will take for traffic to recover. For availability payment concessions, transportation agencies have no revenue resources to dedicate unless and until the economy recovers and the federal government gets serious about infrastructure reinvestment. Model forecasts in this environment are unreliable. A leading financial modeling firm, Operis, advises that financial models are unable to forecast correctly because the typical worst case scenarios in the models never included very low or non-existent revenues.
The best thing Congress can do now for state DOTs, while a larger infrastructure bill lags, is to fulfill the request from the American Association of State Highway and Transportation Officials to include $49.95 billion of grant funding for state DOTs in the Phase 4 bill. AASHTO proposes that the funding be distributed according to existing formulas. Most important, they propose that the funds be treated as state funds eligible for any and all transportation-related uses, including operations and maintenance, and that no state match be required. This would enable state DOTs to avoid slashing and delaying priority projects, to continue normal activities, and to preserve public and private sector jobs.
The CARES Act provided some relief for transit agencies. The Federal Transit Administration has allocated $25 billion under the Act for recipients of urbanized area and rural area formula funds. But transit agencies may need more. The Act also provided help to airports, with $10 billion available, free from local match, through the Federal Aviation Administration for airport capital and operations expenses.
The gravitational plunge into recession will not be followed by an equally rapid economic recovery. Hiking back up the mountain takes longer than a skydiving hurtle from its cliffs. In the meantime, Congress would do well to provide the public transportation sector with stout walking sticks.
Partner

During his 45 years with the Firm, Fred Kessler has gained national recognition as a guiding force for public agencies in the field of transportation public-private partnerships (P3s). Clients benefit from his vast experience with ...
Nossaman's 30-plus infrastructure attorneys offer clients, colleagues, strategic partners and industry media a wealth of practical experience, insider insight and thoughtful analysis here on Infra Insight. We blog about what we know best, from industry-leading procurements to local and national policy developments that affect the market and our clients.
Stay Connected

RSS Feed
Categories
Archives
View All Nossaman Blogs