Essentially, Road Work Continues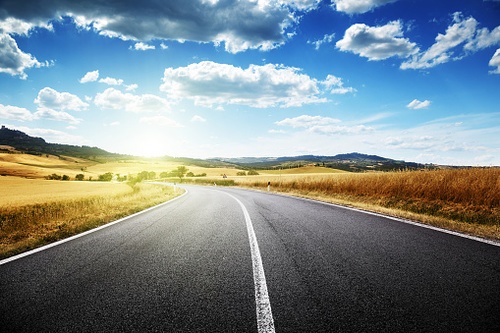 In his Infra Insight Blog post on April 15, Fred Kessler reported on how the budgets for state departments of transportation, which rely heavily on federal and state fuel tax revenues, are suffering due to reduced traffic volume caused by the COVID-19 "stay at home" directives issued by state and local governments. Nevertheless, with limited exceptions, transportation agencies and the construction industry are allowed to perform road work and some transportation agencies have expedited the delivery of highway projects.
Most stay-at-home directives allow for "essential" businesses to remain open and operational, using the "Guidance on the Essential Critical Infrastructure Work Force" (Guidance) issued by the Cybersecurity and Infrastructure Security Agency of the U.S. Department of Homeland Security to define what sectors and activities are considered essential. Under the Guidance (which was most recently updated on April 17), workers "who support the construction, maintenance, or rehabilitation of critical infrastructure" and "who support the operation, inspection, and maintenance of essential public work facilities" are identified as essential critical infrastructure workers.
Taking advantage of the reduced traffic, transportation agencies have accelerated both routine maintenance and capital projects. For example, the Maine Department of Transportation decided to shift overnight road work to the day light hours, resulting in a savings of 25 percent by eliminating the premium paid for overnight work. Also, the Florida Department of Transportation will accelerate the replacement of the northbound span of the Howard Frankland Bridge in Tampa Bay – a project estimated to cost $864 million – by almost 4 weeks due to the ability to close down more lanes without significantly disrupting traffic.
Cognizant of the heightened health and safety concerns, the construction industry has taken increased measures to protect workers. The American Road and Transportation Builders Association and its partners in the Construction Safety Coalition have developed multi-lingual guidance materials to assist contractors in implementing safe practices during the COVID-19 pandemic. These guidance materials include a checklist for safe work practices and a template that can be customized to help create a prevention, preparedness and response plan. Individual transportation agencies have adopted protocols to promote physical distancing, cleanliness and wellness at their workplace and project sites.
While transportation agencies have found a silver lining by expediting current highway projects in light of reduced traffic volumes, dark clouds remain on the horizon for future projects that do not have funding. For example, the Maine Department of Transportation is planning for a 40% reduction in gas tax revenues over the next six months and the Arizona Department of Transportation anticipates that its revenues may decline 22% for fiscal year 2021. The American Association of State Highway and Transportation Officials estimates on average a loss of at least 30% in state transportation revenues in the next 18 months. As recognized by the federal, state and local governments, transportation infrastructure serves a "critical" and "essential" function during the COVID-19 pandemic. Therefore, it is critical and essential that transportation agencies receive necessary and flexible funding to continue providing critical and essential services during and after this health and economic crisis.
Partner

Simon Santiago handles contractual, procurement, development and construction issues for the largest transportation, transit and multi-modal projects in the U.S. Public sector clients seek his guidance in creating successful ...
Nossaman's 30-plus infrastructure attorneys offer clients, colleagues, strategic partners and industry media a wealth of practical experience, insider insight and thoughtful analysis here on Infra Insight. We blog about what we know best, from industry-leading procurements to local and national policy developments that affect the market and our clients.
Stay Connected

RSS Feed
Categories
Archives
View All Nossaman Blogs