TxDOT Keeps Design-Build Projects in the Fast Lane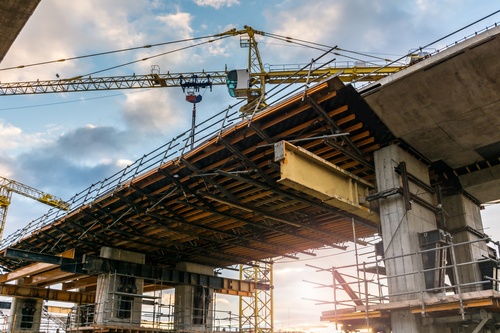 Like many other state agencies, Texas stay-at-home orders issued in response to COVID-19 have shuttered many TxDOT offices since mid-March. These orders have prevented TxDOT staff from attending meetings in person with colleagues, proposers and consultants, however, despite these obstacles, TxDOT has managed to advance several design-build procurements. Among other things, TxDOT has developed strategies to help the agency adapt to the current reality, including advancing processes that allow for electronic submission and evaluation of procurement documents and conducting virtual meetings among TxDOT staff, consultants and industry representatives. Project milestones achieved by TxDOT since issuance of the March stay-at-home orders include:
Conditionally awarding the $550 million Oak Hill Parkway Project to a proposer team with Fluor Enterprises, Inc. and Balfour Beatty Infrastructure, Inc. as equity members.
Issuing a Request for Qualifications for a design-build contract for the I-35E Phase 2 project, valued at approximately $600 million.
Issuing an addendum to the Request for Qualifications for a design-build contract for the North Houston Highway Improvement Project (NHHIP), valued at over $3.5 billion.
Holding a second virtual industry workshop for the NHHIP with interested firms.
Conducting two rounds of virtual meetings with proposers for the I-35 NEX Central Project, valued at over $1 billion. The shortlisted proposers for the project are: Williams Brothers Construction Co., Inc.; Fluor Enterprises, Inc.; and a proposer team that includes Ferrovial Agroman US Corp. and Webber, LLC as equity members.
Performing completely virtual evaluations of qualification statements for the Southeast Connector Project. The evaluations resulted in the shortlisting of: North Tarrant Infrastructure, LLC, comprised of Ferrovial and Webber; a proposer team that includes Kiewitt Infrastructure South Co. and Austin Bridge & Road, LP as equity members; and a proposer team that includes Fluor Heavy Civil, LLC and Balfour Beatty Infrastructure, Inc. as equity members.
Additionally, TxDOT has allocated $3.4 billion in funds for the I-35 Capital Express Central project, a major project aimed at relieving traffic along I-35 in Austin.
As Fred Kessler and Simon Santiago noted in prior posts, the COVID-19 outbreak and related economic impacts have caused a lot of uncertainty for transportation agencies, other infrastructure owners and construction firms. However, the progression of project procurements by TxDOT and other infrastructure owners indicate that many infrastructure procurements continue to move forward during the COVID-19 pandemic, in large part due to the dedication, resilience and creativity of infrastructure owners' management and staff.
Nossaman's 30-plus infrastructure attorneys offer clients, colleagues, strategic partners and industry media a wealth of practical experience, insider insight and thoughtful analysis here on Infra Insight. We blog about what we know best, from industry-leading procurements to local and national policy developments that affect the market and our clients.
Stay Connected

RSS Feed
Categories
Archives
View All Nossaman Blogs